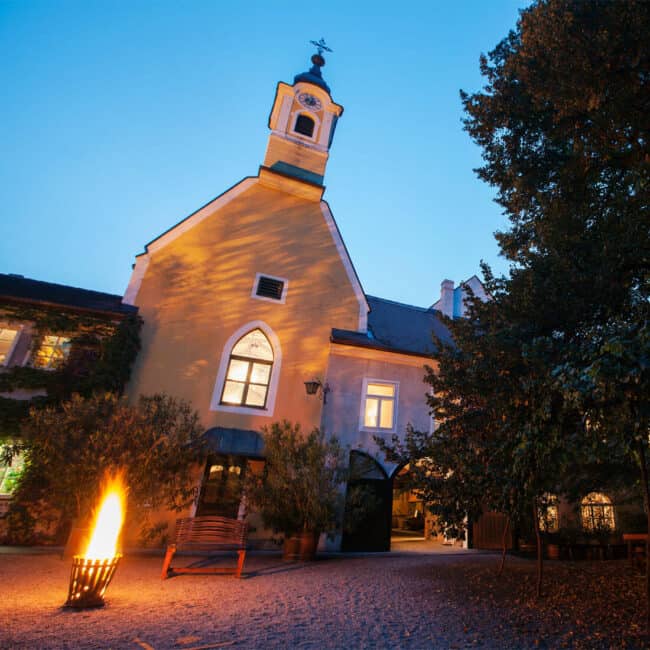 I am the youngest family member of the winery Nikolaihof Wachau, a special place with almost 2,000 years of history. With high-quality resources and love for nature, quality products have been made here for centuries. For more than 40 years, the Nikolaihof has follo- wed the anthroposophic philosophy of Rudolf Steiner, as one of the first wineries worldwide.
For my organic skin care I make use of the Demeter-certified raw materials from our own vineyards such as grape seed oil, linden flowers or saffron. All my products are completely palmoilfree, mineraloilfree and avoid all kinds of synthetic fragrances and preservatives. Therefore the ingredients lists is short and the products are suitable even for sensitive skin.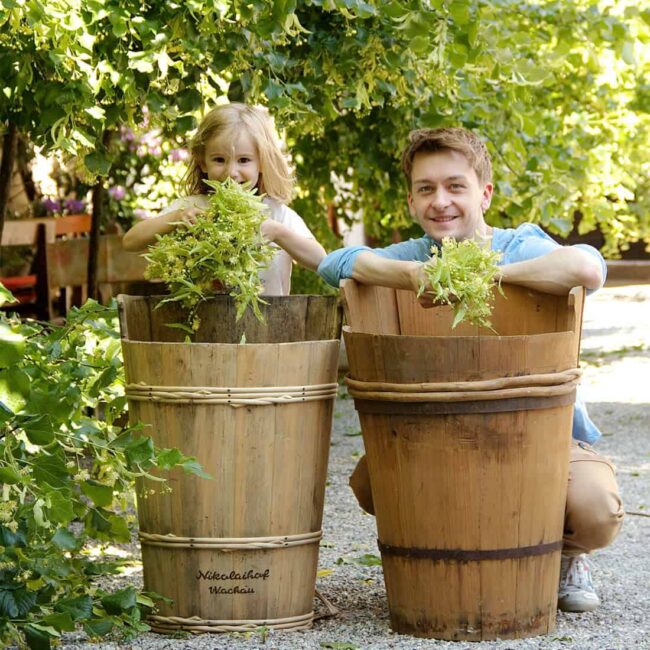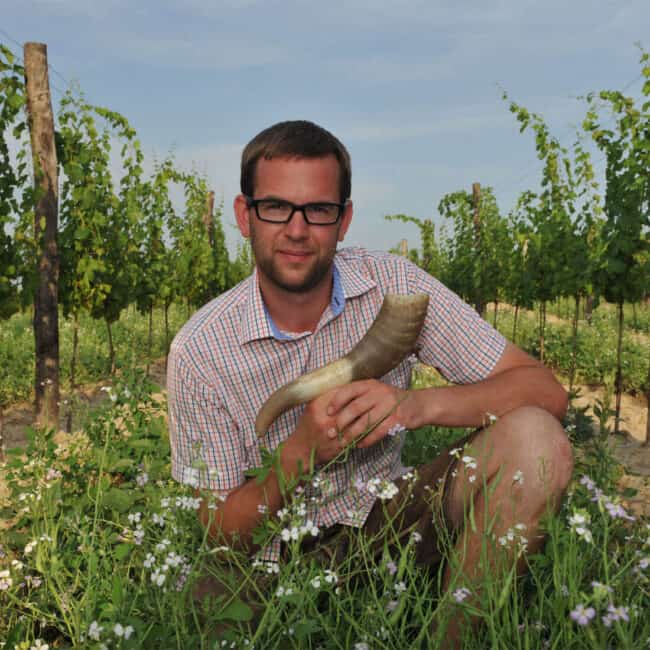 Demeter is the oldest and strictest organic certification worldwide. The idea arises from the anthroposophical approach of Rudolf Steiner and complements the organic principles with spiritual aspects as the moon calendar. The certification guarantees that only organic resources are processed. Furthermore it bans most synthetical fragrances and ingredients which are used in conventional cosmetics and could be harmful either to your body or nature. Therefore all my products have a high bio-degatdability and harm neither your body nor nature.
My facial skin-care routine
To ensure that the precious ingredients of your skincare penetrate into your skin to support it, you should establish a daily facial skin-care routine. Start in the morning and evening with a facial cleansing (cleansing gel, foam or milk). Your skin will be released from makeup, pollution and sebum and prepared for your care. To ensure that all impurities are removed, you can optionally use an additional facial tonic. If you are using a serum, this is the next step. Afterwards apply a hazelnut-sized amount of your product onto the face, neck and décolleté and spread it evenly. Make sure you address your individual needs of your skin with your skincare to ensure you get the results you want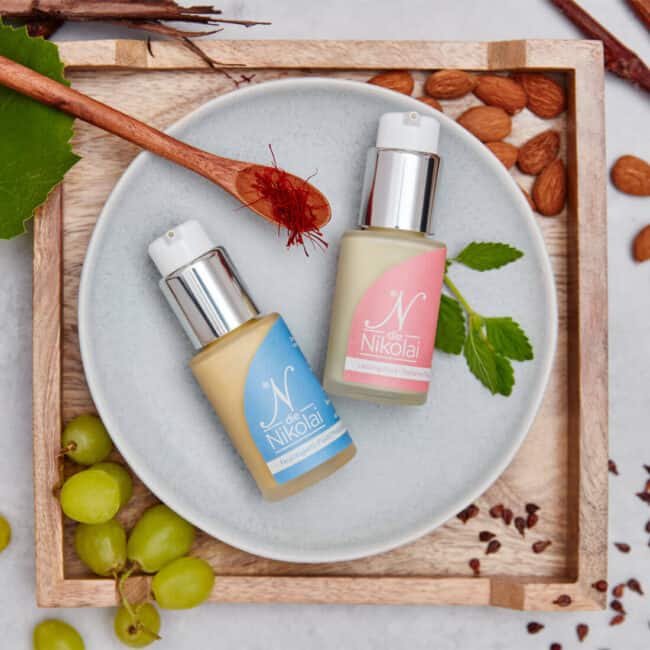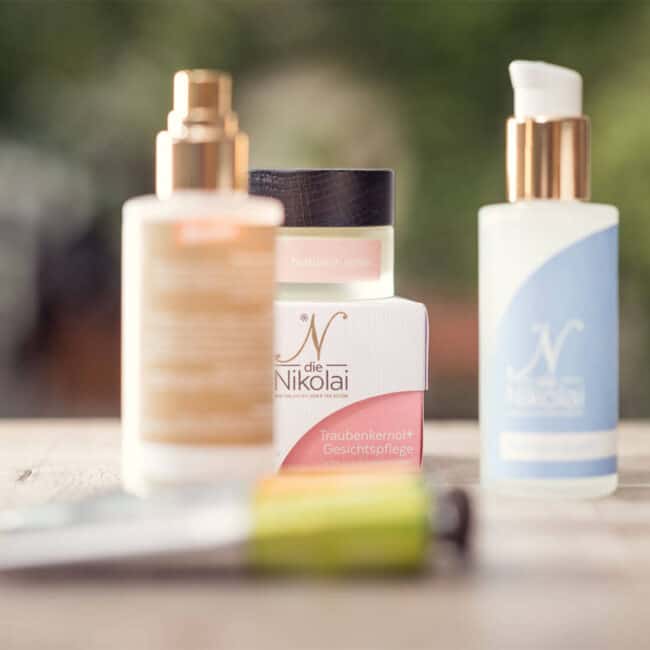 To me sustainability also includes packaging, using recycled materials in marketing and the office and work with local partners on CO2 compensating projects. Sustainably packed in recyclable glass and CO2-neutral boxes, my products help to reduce the ecological footprint in your bathroom.